Silver Wolf #1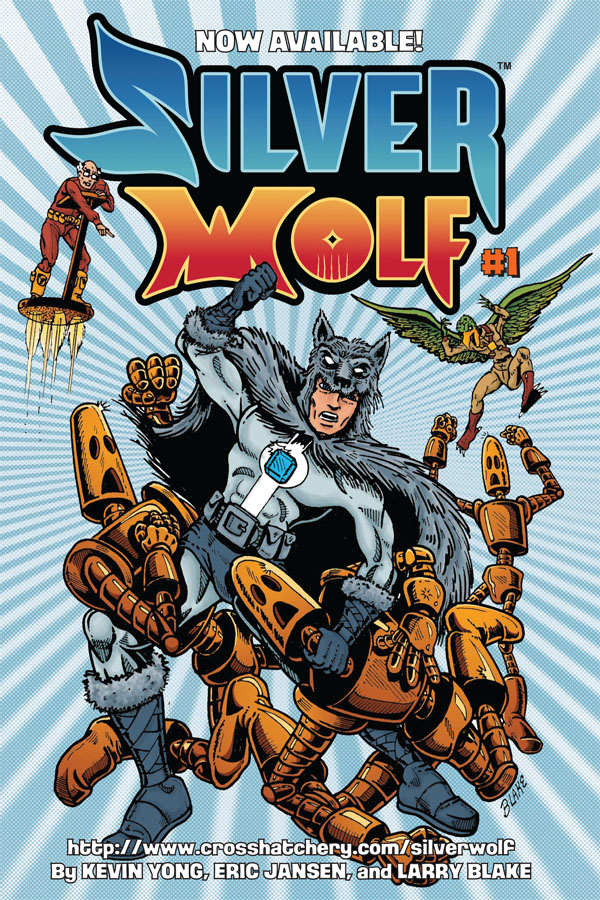 It's the epic first issue origin tale, as teenager Tom Trainor must deal with a brand new life of danger, adventure, and secrecy as he inadvertently inherits his retired super-hero uncle's fantastic powers, and faces off against a host of old and new adversaries!
Join us for a two-fisted tale of summer vacations, mad scientists, mysterious meteorites, robot minions, cyborg vultures, ghostly pirates and awkward teenagers in the fantastic first issue of Silver Wolf, by the creative team of Kevin Yong, Eric Jansen and Larry Blake!
Full-color, 44 pages, perfect bound. $10. Now available at Amazon.com.